KM1000 – HALF-TON SKID MOUNTED ASPHALT HOT BOX RECLAIMERS
Half-Ton Skid Mounted Asphalt Hot Box Reclaimers
KM1000
Ideal for repairing asphalt on walking trails, bicycle & golf cart paths!
This half-ton skid mounted asphalt hot box is portable and is great for golf cart path maintenance! The mobility of this unit makes it easier to reach paths that are remote or hard to get to. The hot box easily fits in the back of ATV's or utility vehicles.
Quick and easy reclaiming of small loads
Can go into the back of a UTV or 1/2 ton pick-up
Perfect for bike paths and golf courses
Team it with a KM 218X infrared and start making money today!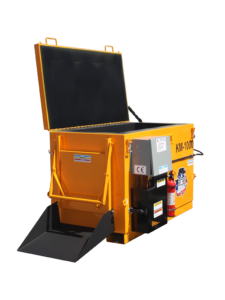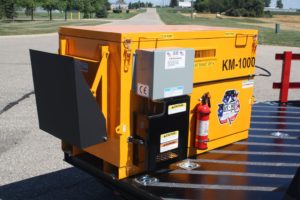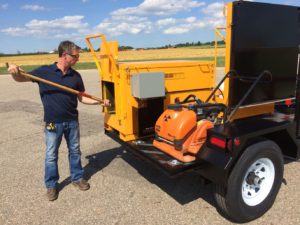 KM1000 Half-Ton Skid Mounted Asphalt Hot Box Specifications
Dimensions:
61 x 173 x 82 cm
Capacity:
460 kg. of asphalt
Heating Element:
60,000 BTU propane
Pilot:
Electric ignition, Thermostatically Controlled.
Filling Door:
Entire insulated lid opens for easy filling
Shoveling Port:
Cantilever door opens allowing asphalt to be shoveled. Slanted walls in box funnel contents toward the port.
Insulation:
5,0 – 8,0 cm. of high efficiency fiberglass insulation plus reflective metal lines the entire box for heating economy.
Construction:
All welded steel; 16 gauge skin, 20 gauge top and 14 gauge asphalt compartment.
Specifications Subject To Change
_______________________________________________
Phone: +39 095 288 0885  Administration: +39 349 806 1726
E-mail: tsasfaltisciuto@live.com