Asphalt Crack Preparation | Heat Lance Asphalt Cracks
Crack Jet II
The Crack Jet II from KM International is the premium asphalt crack preparation tool on the market. It has an output of 2,800 degree at 90 CFM to clean and dry cracks in asphalt for immediate repair.
Simple and lightweight, the Crack Jet II is a one-man asphalt crack preparation tool.
Self-contained heat lance made affordable
Designed to walk behind or tow
Hot air dries moisture in seconds and blows cracks clean while etching the walls and surface of cracks allowing for maximum adhesion
Easy to operate, easy to transport
Eliminate large cumbersome compressors, routers and wire wheels
Eliminate time and labor costs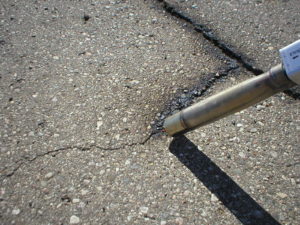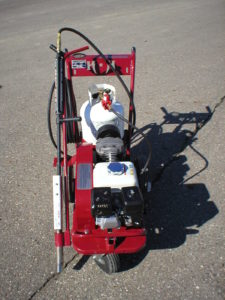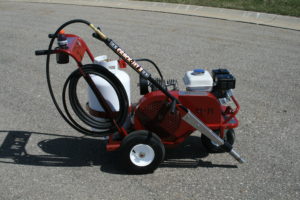 Prep asphalt cracks fast with the Crack Jet II!
Crack Jet II Asphalt Crack Preparation | Heat Lance Video
Crack Jet II Asphalt Crack Preparation | Heat Lance Specifications
Air Output:
2,55 Mc/min
Air Temp:
1537° C°
Air Pump:
2 Cylinder Single Stage Pump
Body:
Welded 11 gauge steel
Weight:
103 Kg (w/o propane bottle)
Fuel:
Propane
Bottle:
15 Kg bottle included
Dimension:
142 cm L x 66 cm W x 91 cm H
Jet Wand:
Stainless steel barrel and fittings
Weight:
3 KG
Length:
152 cm
Igniter:
Push button 9v electronic ignition
Standard:
5.5 HP Honda Engine
Specifications Subject To Change
HEARING, EYE AND PROTECTIVE CLOTHING MUST BE WORN WHEN OPERATING THIS EQUIPMENT.
Phone: +39 095 288 0885  Administration: +39 349 806 1726
E-mail: tsasfaltisciuto@live.com